Legionella / Legionnaires Thermometers & Probes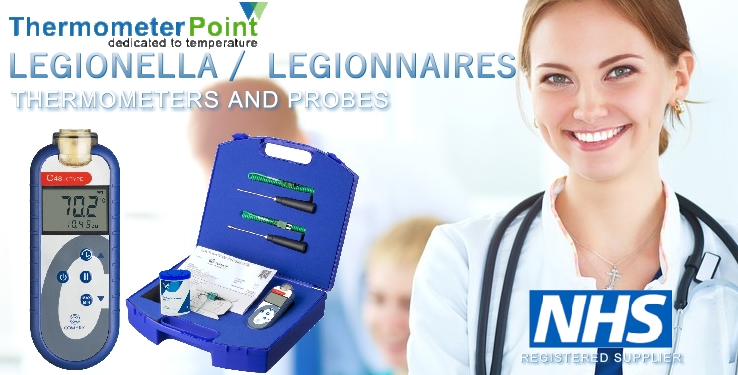 Legionella is a bacteria found in water that can cause Legionnaires' disease – a severe pneumonia infection – or Pontiac fever, also known as legionellosis, according to the CDC. An estimated 10,000 to 18,000 people are infected annually in the United States, according to the Legionella.org, but it is rarer in the UK, with most infections transmitted in travel, according the National Health Service.
The legionella bacterium spreads through inhalation of contaminated water droplets. It cannot be spread person to person and does not lead to infection in all cases of exposure. While it is found naturally in fresh water, exposure can cause illness. It grows best in warm water, particularly cooling towers used in air-conditioning units for large buildings.
Current legislation means that if you are the employer or person in control of premises, you must organise a risk assessment. The revised Approved Code of Practice (ACOP) issued by the Government's Health and Safety Executive (HSE) significantly extends the scope of its guidance on control of legionella bacteria in water.
The code now applies to all hot and cold water systems in the workplace regardless of their capacity, i.e. the lower limit of 300 litres previously used to exclude domestic systems no longer applies. Whilst domestic systems may represent a risk, the code only applies to risk arising from a work activity.
Legionella / Legionnaires Calibration
All Legionella / Legionnaires thermometers and probes will require regular calibration, we currently have some great prices for this service with prices starting at £27.00 for a three point calibration on one probe.
Visit our CALIBRATION SERVICES PAGE for full details