Infrared Non Contact Thermometers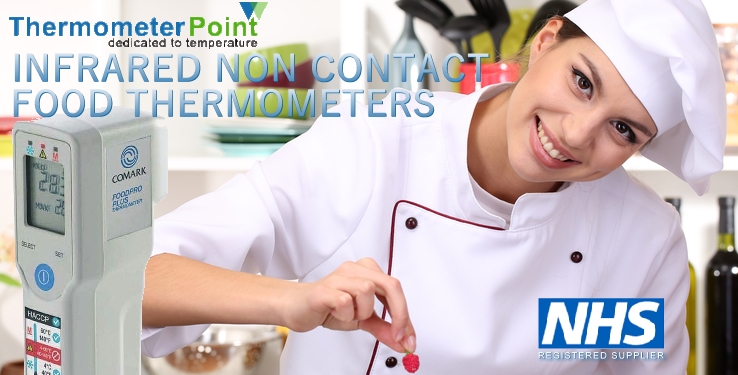 Infrared Food Thermometers allow the user to measure the temperature of an object without the need to make physical contact with it. They work by measuring the wavelength of the heat produced by the object which is emitted in the form of infrared radiation invisible to the human eye. Infrared food thermometers are sometimes known as laser thermometers. This is due to the beam of light the device emits which allows the user to accurately highlight a precise area of the object being assessed. Infrared food Thermometers have been used in kitchens, in industrial settings and in public health scenarios to deliver accurate data quickly and hygienically.
The advantage of an infrared thermometer against a conventional probe thermometer is speed and the fact that it is non-contact; but keep in mind, infrared thermometers only measure the surface temperature, for the internal core temperature of cooked or stored food you will require a standard digital probe thermometer or a dual function model.