Food Thermometers (Calibrated & Certificated)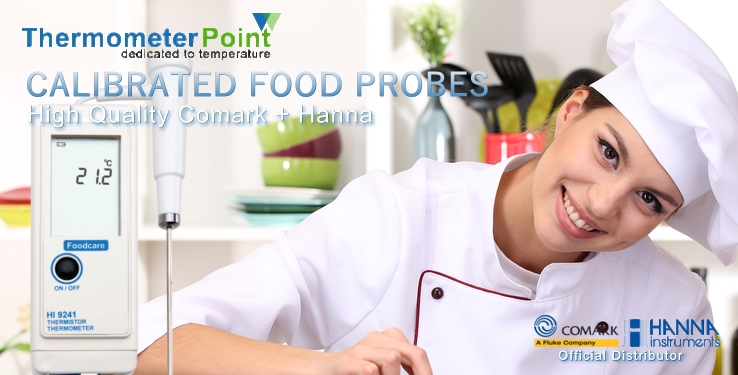 The following thermometers are being sold complete with Calibration Certificate.These certificates will be either UKAS Traceable or UKAS Laboratory. UKAS Traceable Calibration and Certification is carried out to national standards using traceable UKAS measurement equipment, this gives the calibration a traceability route right back to the national UKAS laboratory. Alternatively all full UKAS Laboratory calibrations are done within a fully licensed UKAS certified laboratory.
If in doubt as which certificate would best meet your business requirements we advise that you check with your HACCP advisor or inspector.
Calibration is available as an option and at extra cost on most other thermometers for sale within Thermometer Point. Just select as necessary on the product page.