Pocket / Folding Thermometers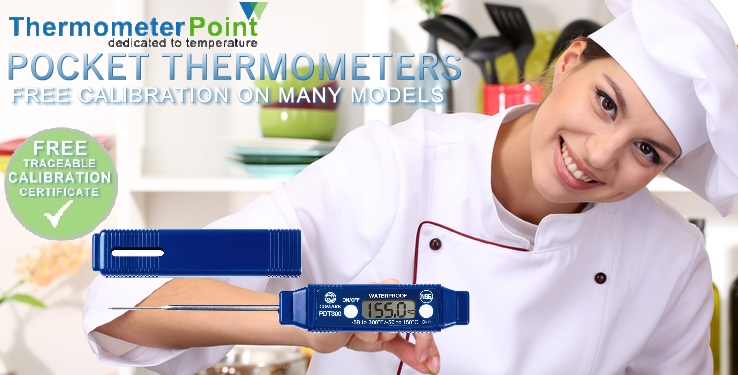 Designed with convenience and accuracy in mind we offer a wide selection of high quality Hanna and Comark Pocket Folding Food Thermometers! When selecting your thermometer please allow for the following criteria: ACCURACY, TEMPERATURE RANGE, ENVIROMENT AND FOOD CONDITION: SOLID, LIQUID OR FROZEN? Much of our range is multi functional and for use in most normal scenarios but some are specific and specialised. Should you require help in selecting the correct thermometer or probe for your business then please do contact us.
Field Calibration Function - Comark has a number of Pocket Digital and Pocket Dial Thermometers that can be calibrated to ensure accurate temperature readings. The goal of the calibration is to verify that the displayed reading you are getting is an accurate one and for such devices a simple crushed ice solution can be used, to calibrate the thermometer to zero degrees Celsius, or 32 degrees Fahrenheit.